Hospice and Palliative Care
Grief Services
The vision of Riverview Hospice and Palliative Care is to continue to find new ways of delivering care and support to the families of those we serve and that place their trust in us to care for the needs of their loved ones. Our team offers various types of support to our patients and their families as we help navigate this journey together.
Emotional support matters.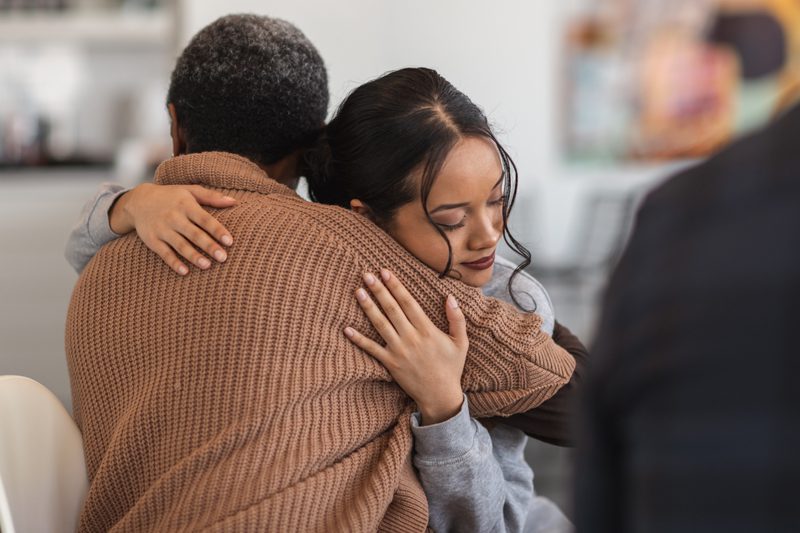 Various types of support can help relieve some of the stress, fear, and emotional turmoil felt by both patients and their loved ones.
Please do not hesitate to call on us for support services:
*NOTICE FOR DIALING 803 AREA CODES:
When dialing our office, you must now add (803) from your landline or cell phone when dialing our number.
You can also contact us online:
Options of Support Include the Following:
SOCIAL WORKER
Each hospice patient and their family is offered a licensed social worker who assess family dynamics and history of coping. The social worker provides support and counseling to patients and their families. In addition, social workers assess and address practical issues such as finances, legal matters, health care expenses and end of life issues such as funeral arrangements with the patient and family.
SPIRITUAL
The Chaplain plays a key role between our team and the patient and their family, providing spiritual support as well as being a liaison between patient and their personal church. Our chaplain also provides hymn sings and prayer time per the patient's needs.
VOLUNTEERS
Riverview Hospice maintains a high level of volunteer participation. Volunteers provide a wide range of services, which enhance the quality of life of the patients and their families, especially during the grieving process. The primary role of a volunteer is to offer companionship and emotional support to the patient and caregiver.
BEREAVEMENT
The philosophy of care recognizes that family members and friends deserve special consideration and support. Our bereavement program is designed to provide this support. The Interdisciplinary Team for each family, following the death of their loved one, establishes an individual bereavement plan of care.
Additional Support
In addition to offering grief support for our patients and their families, we partner with Silver Morning Counseling to be an additional resource for individual counseling, group counseling, couples counseling, and workshops. They are aligned with our patient-centered vision and we are proud to work alongside their team. You can visit their website at the link below for more information.
Support For Patients and Their Families
We truly care and we are here to offer comfort and support for our patients and their families.
You don't have to go through this journey alone.
Contact Us
Our staff is here to answer your questions. Call us or send an e-mail today!
Riverview Hospice & Palliative Care, LLC
*NOTICE FOR DIALING 803 AREA CODES:
You must now add (803) from your landline or cell phone when dialing our number.
2450 India Hook Road
Rock Hill, SC 29732
When you need hospice or palliative care for medical issues, Riverview is here to assist you. We're based in Rock Hill and proudly serve York County, Chester County, and Lancaster County.