Hospice and Palliative Care
Volunteer ★STARS★ Program
Join The Stars
Are you looking for a way to serve the community by using your time and gifts?
Riverview Hospice and Palliative Care is looking for volunteers to help meet the needs of our hospice patients and families. There are many ways you can use your gifts to serve our patients within your own comfort level.
Call us with any questions about volunteering:
Some of the ways you can serve are the following:
★  Administrative / Office Work
★  Assisting with Events
★  Grief Support Groups
★  Music
★  Special Events
★  Writing / Reading
★  Bereavement
★ 
Cooking
★  Community Education
★  Hair Styling
★  Conversation / Companionship
★  Pet Therapy
★  Crafts / Sewing
★  And More!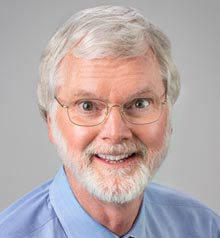 "As an extension of Riverview Medical Center established in 1986, Dr. Lesslie established Riverview Hospice & Palliative Care as an outreach and continuation of care for our community through all stages of life and health. Just as he committed to providing the best medical care to those during times of need, our team holds his compassion, values, and ethics as our highest priority. His mission and ministry lives on."
– Jeff Lesslie
He comforts us whenever we suffer, we are able to comfort them by using the same comfort we have received from God.
– 2 Corinthians 1:4
Contact Us
Our staff is here to answer your questions. Call us or send an e-mail today!
Riverview Hospice & Palliative Care, LLC
*NOTICE FOR DIALING 803 AREA CODES:
You must now add (803) from your landline or cell phone when dialing our number.
2450 India Hook Road
Rock Hill, SC 29732
When you need hospice or palliative care for medical issues, Riverview is here to assist you. We're based in Rock Hill and proudly serve York County, Chester County, and Lancaster County.