Hospice and Palliative Care
In-Home Hospice Care in Rock Hill, SC
When you need in-home hospice care in Rock Hill or the surrounding areas (including York, Chester, and Lancaster County), Riverview is here to assist you. We strive to ensure that our patients receive top-notch services.
We strive to ensure that our patients receive top-notch services.
"He comforts us whenever we suffer, we are able to comfort them
by using the same comfort we have received from God."
~ 2 Corinthians 1:4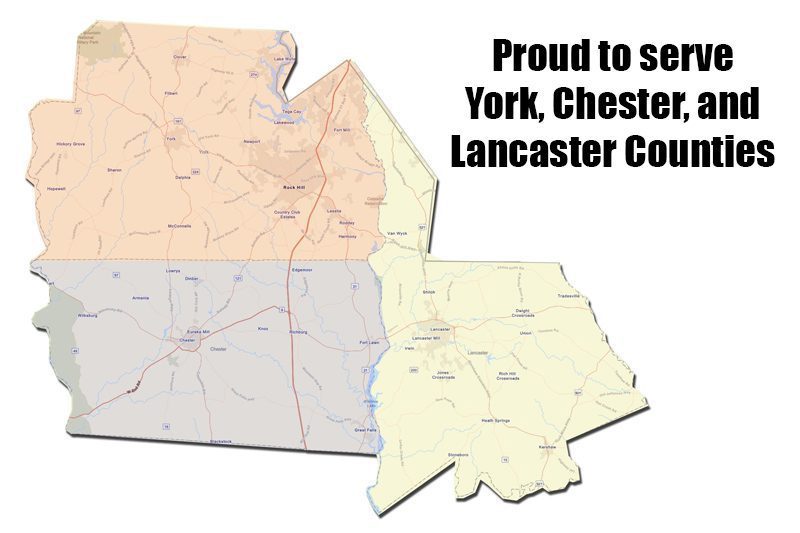 When you trust us with your in-home hospice care, you'll receive these services from compassionate and capable hands dedicated to your well-being.
Request service by calling:
*NOTICE FOR DIALING 803 AREA CODES:
When dialing our office, you must now add (803) from your landline or cell phone when dialing our number.
You can also contact us online:
The Comfort of Home
When facing a terminal illness, most patients prefer to stay in the comfort of their own home. Our in-home hospice care services in Rock Hill, SC are provided within the warmth of your own four walls. When we visit our patients, we offer several services, including:
Injury care

Physical exams

Vaccination and immunization administration

Diagnostic testing

Physical therapy

Ancillary services

Illness treatment

Pain Symptom Control

Spiritual Care

Respite Care

Bereavement Services

Help with Social Issues

On-call Support 24 hours a day
Frequently Asked Questions Regarding Hospice Care
How Much Does Hospice Cost?
Hospice is covered 100% by a patient's medical insurance coverage, private insurance, Medicare and Medicaid if they are appropriate.
Are You There 24/7?
A Registered Nurse is available 24/7 in the event of an emergency to serve the needs of a patient.
Will You Use Morphine Right Away?
We offer different methods of pain control and patients have a choice regarding the type of pain management we use. Medications are ordered based on the patient's symptoms and are always discussed with the patient and the patient's caregiver before medication is administered.
Do You Have a Hospice House?
Our services are done in the comfort of the patient's home.
Can I Still See My Doctors?
Hospice care provides all services for the needs of the patient along with prescriptions of regular medications.
Do You Take Patients Without Insurance?
Our hospice team evaluates all referrals and patients without insurance are accepted on a case by case basis.
Do You Provide Grief Counseling?
Our team is made up of caring professionals who provide grief counseling in the comfort of your home and as needed for your emotional support during this difficult time.
What Other Services Do You Provide?
In addition to Palliative and Hospice Care, our team can provide music therapy, grief support groups, bereavement services, community education events, hair styling, conversation/companionship, pet therapy, and more for our patients.
Am I Restricted To My Home While On Hospice Services?
While on hospice services, we encourage our patients to continue any and all activities that they enjoy and can tolerate.
Do You Take Private Insurance?
We can take private insurances.
What Are The Requirements For Medicare?
Our team can help you navigate the Medicare requirements needed for hospice care based on you or your loved one's diagnosis.
Am I Going To Die Right Away?
While no one knows the day or time of one's death, hospice requires an anticipated life expectancy of six months or less.
What Is Palliative Care?
Palliative Care is an extra layer of support and care for the patient's chronic illness.
Is Palliative Care and Hospice The Same Thing?
Palliative care is not the same thing as hospice care. With Palliative Care a patient can still seek treatment for their disease(s).
Does Medicare Cover Palliative Care Services?
Medicare, Medicaid, and most private insurances cover the cost of palliative care consultation services. Third-party insurers cover consultations at varying levels; please consult your insurer for benefits and coverage. A co-payment may apply. However, no one is ever denied care based on an inability to pay!
How Often Can a Patient Be Seen On Palliative Care Services?
Patients are seen as needed per their disease process and plan of care.
"I truly cannot say enough great things about Riverview Hospice & Palliative Care. The nurses were wonderful in caring for my grandfather in his final days. Misha, the aide, was just as amazing. These women quickly became a forever part of our family. I cannot thank them enough for their care and compassion for not only my grandfather, but for us as his family trying to care for him while coming to grips with his impending death. They provided us the knowledge to help him and also comfort our weary spirits. Both women took time to also explain to my young children their role in caring for their beloved Paw Paw. Truly angels walking earth and I could not be more pleased! Thank you all for everything ❤"
Why Choose Hospice Care?
Those experiencing a terminal illness deserve to live out the rest of their days in complete peace and comfort. Hospice care allows patients to do so within their own homes. Our hospice care services are available to patients still living at home or in assisted living facilities. Allow our compassionate team to provide supportive services you need during this trying time. We surround patients and their loved ones with a team of trained professionals to care for every need.
Providing Relief and Comfort
Hospice controls pain and improves the quality of a patient's life for the rest of his or her life. Our nurses and doctors team up to provide the best pain management available for each patient's specific symptoms. We also have specialists available for emotional and spiritual support.
Supplemental Support
If you (or your family member in hospice care) need extra support in daily tasks, our dependable team is here for you. We volunteer our support in helping with meal preparation, running errands, and more. We even provide grief support for family members of patients who are struggling to cope with difficult circumstances.
Get Started on Hospice Care
The best time to start in-home hospice care in Rock Hill, SC is soon after a diagnosis is given. That allows our team of caring individuals to make life pleasant for the entire duration of the patient's degeneration. Put our staff to work to improve the quality of life for you or your loved one. Give us a call today to start receiving hospice care or to receive your free educational visit.
Why Riverview?
When it comes to hospice care, Riverview is well-known for providing outstanding services.
Founded by Robert D. Lesslie, M.D., we have several years of combined experience.
We're here to help you or your loved one have a happier life with hospice.
Feel free to contact us by calling (803) 326-3384 or completing an online form >.
We're Here For You
If you have specific questions regarding our hospice care services, don't hesitate to reach out to us. We are here to answer any questions that you may have to put your mind at ease. Claim your free educational visit with us today by calling us during business hours.
Let our professional team show you the difference we can make in your life or the life of your loved one.
Would You Like to Make a Donation?
If you would like to donate in honor of a patient or in appreciation of care given, please make check payable to:
Riverview Hospice & Palliative Care, LLC
2450 India Hook Road
Rock Hill, SC 29732
Please include the patient's name so we can notify the family.
Thank you so much for allowing us to care for our community!
Contact Us
Our staff is here to answer your questions. Call us or send an e-mail today!
Riverview Hospice & Palliative Care, LLC
*NOTICE FOR DIALING 803 AREA CODES:
You must now add (803) from your landline or cell phone when dialing our number.
2450 India Hook Road
Rock Hill, SC 29732
When you need hospice or palliative care for medical issues, Riverview is here to assist you. We're based in Rock Hill and proudly serve York County, Chester County, and Lancaster County.