Hospice and Palliative Care
Palliative Care Services
Although our medical professionals may not be able to treat certain conditions, we can make them more bearable. Our palliative care services can numb symptoms and side-effects of diseases to help patients feel better. We also help solve emotional, social, and practical problems that arise as a result of the illness.
Our goal is to improve the quality of life for the person and their family.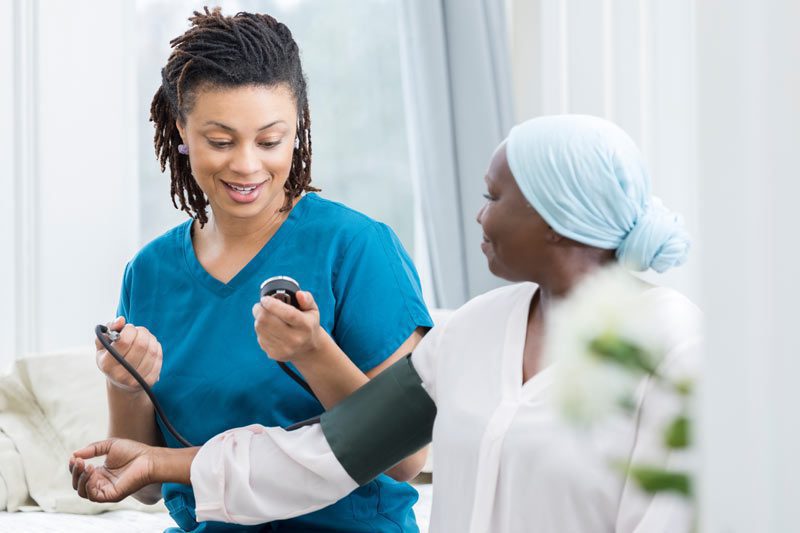 Our focus is not just on relieving pain and symptoms but also help you with important decision-making and establishing goals of care.
Request a consultation by calling:
*NOTICE FOR DIALING 803 AREA CODES:
When dialing our office, you must now add (803) from your landline or cell phone when dialing our number.
You can also contact us online:
What Is Palliative Care?
Palliative care is specialized medical care for people with a serious illness with the goal of improving the quality of life for both the person and family. It is provided by a team of doctors, nurses, and other specialists who work with the patient's other providers to provide an extra layer of support. Palliative care is appropriate at any age and at any stage in a serious illness and can be provided together with curative treatment.
Our team works with you and your loved ones to create a plan of care that offers relief from physical, emotional and spiritual pain, symptoms and stress. We explain your choices and ensure your needs and wishes are honored! It's also important to know that palliative care is not the same as hospice care.
"Riverview Hospice Care and staff are angels on earth. They make things happen for their patients and families. I promised my Uncle that I would get him home this week and they made it happen. Everyone that I have talked to and worked with have gone over and above their jobs. I have made some new friends. You guys ALL rock! Thank you for helping me keep my promise.
Thanks Again,
Jennifer DuBose Lee"
Who qualifies for Palliative Care?
A patient may qualify for palliative care if they are facing a chronic or progressive condition, such as:
Cancer
Heart Disease / Congestive Heart Failure
COPD / ARDS
Alzheimers and Other Neurological Conditions
Common questions and answers about Palliative Care
Why should I use Riverview for Palliative Care?
Our goal is to better control the symptoms that are affecting your enjoyment of life. We accomplish this by Home Visits and overall enhancement of your continuity of care. Your care comes first.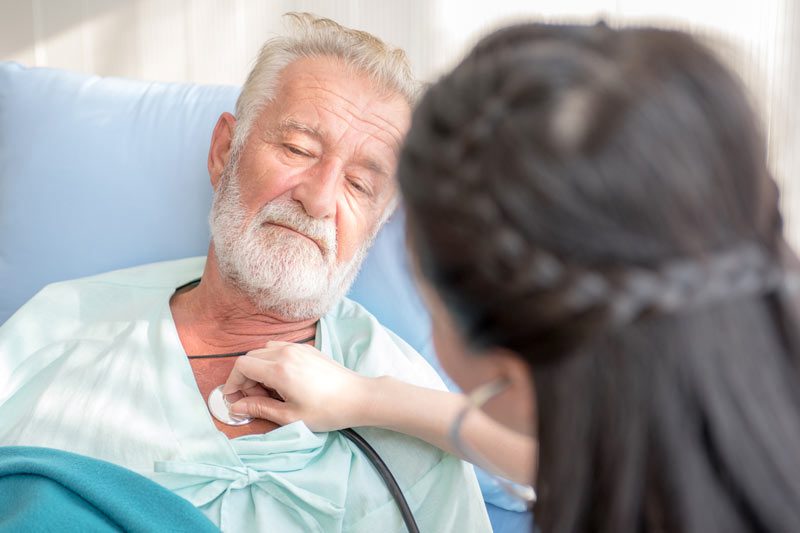 What exactly does our Palliative Care offer?
Hospice controls pain and improves the quality of a patient's life for the rest of his or her life. Our nurses and doctors team up to provide the best pain management available for each patient's specific symptoms. We also have specialists available for emotional and spiritual support.
Consultation by a physician or nurse practitioner to control your pain and other symptoms
Home Visits and assistance in determining your goals of care
Coordinating conversations between you and the various specialists on your medical team and translating it into language you can easily understand
Managing complications of your disease and/or treatment
Helping to educate you on the typical progression of your disease so you know what to expect
Helping you access other support services to ensure all of your needs are being met. This may include
chaplain visits and social services.
Does insurance cover this?
Medicare, Medicaid and most private insurance cover the cost of palliative care consultation services. Thirdparty insurers cover consultations at varying levels; please consult your insurer for benefits and coverage. A copayment may apply. However, no one is ever denied care based on an inability to pay!
We're Here For Support When You Need It
If you have specific questions regarding our palliative care services, don't hesitate to reach out to us. We are here to answer any questions that you may have to put your mind at ease. Claim your free educational visit with us today by calling us during business hours.
Let our professional team show you the difference we can make in your life or the life of your loved one.
Contact Us
Our staff is here to answer your questions. Call us or send an e-mail today!
Riverview Hospice & Palliative Care, LLC
*NOTICE FOR DIALING 803 AREA CODES:
You must now add (803) from your landline or cell phone when dialing our number.
2450 India Hook Road
Rock Hill, SC 29732
When you need hospice or palliative care for medical issues, Riverview is here to assist you. We're based in Rock Hill and proudly serve York County, Chester County, and Lancaster County.