Hospice and Palliative Care
Thank You
Because we care about the quality of services we provide, we value your feedback so we can continue to care for your loved ones in the manner we are known for – with not only skill, but with great compassion so you and your family can have peace of mind.
Thank you for giving us the opportunity to care for your loved one and family.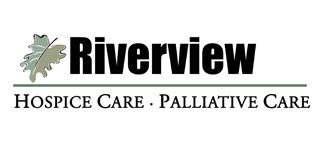 Our goal is to provide an exceptional level of care and to increase the quality of life.
Please click the Google icon to share your feedback.
You can also leave us your feedback on our Facebook page by clicking the Facebook icon below.
If your experience was anything short of perfect, we'd love to hear your feedback. Please contact us.
Contact Us
Our staff is here to answer your questions. Call us or send an e-mail today!
Riverview Hospice & Palliative Care, LLC
*NOTICE FOR DIALING 803 AREA CODES:
You must now add (803) from your landline or cell phone when dialing our number.
2450 India Hook Road
Rock Hill, SC 29732
When you need hospice or palliative care for medical issues, Riverview is here to assist you. We're based in Rock Hill and proudly serve York County, Chester County, and Lancaster County.